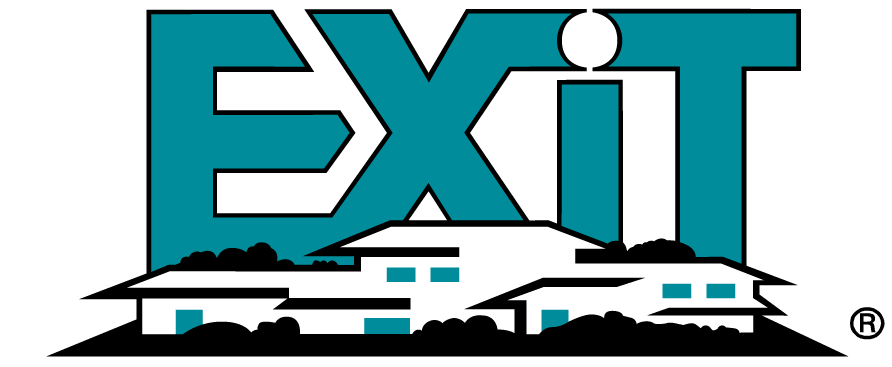 Search Properties
Buy with EXIT
Sell with EXIT
Find an Agent/Office
About
Why EXIT
The Spirit of EXIT
Careers
Offices
Contact Us
Sharon Henry
Franchisee

,

Broker of Record
Office
EXIT REALTY QUALITY SOLUTIONS
EXIT Realty Connect
Download App
Mobile Business Card
Save As Contact
About Sharon
Sharon Henry

Boss Broker & Industry Leader

Background
Sharon Henry is not merely another real estate broker, but a Servant Leader & Real Estate Extraordinaire! Sharon has been a full-time real estate professional since 2003 and has built a phenomenal team of professionals who share her values. Sharon is a successful entrepreneur and real estate broker. As co-owner of Exit Realty - Quality Solutions, she clearly represents her company as a highly seasoned, laser focused, full-time real estate professional who, specializes in foreclosure prevention, short sales and distressed properties. She has remained committed to creating win-win or no deal situations for her clients.

While her entire team works together to ensure each client is well cared for, each member specializes in their favorite aspect of the business. By being focused on specific areas of specialty, they can provide a level of service that enhances the buying and selling experience for all of their clientele.

As a homeowner who has gone through a short sale and a foreclosure herself, Sharon has a keen understanding of all of the issues involved with buying and selling a home and knows the transaction is just a small part of the process. With a focus on customer service as well as the strategic future vision. She has tremendous insight that comes from her own personal loss and she works to make every transition go as smoothly as possible. Her training and expertise ensure that shes going to tell it to you straight, but her huge heart and sense of humor make things easy.

She crafts a personalized plan for all her clients by carefully evaluating their specific needs in order to achieve their desired results and negotiating the best possible terms and price for the benefit of the clients again, the effective win-win or no deal negotiating strategy. She protects her clients best interests at every turn giving them the confidence that they can rest easy throughout the entire transaction by providing team work which results in excellent, personalized service. Sharon Henry gets the job done at all times! She is a certified short sale & distressed property expert, preventing foreclosures one family at a time. Prior to delving into the real estate industry, Sharon was a Registered Nurse in several areas of specialty.

Connected

She was elected and served as President of the Empire Board of REALTISTS®, (EBR), the oldest minority trade organization in the nation and the local chapter of NAREB (National Association of Real Estate Brokers) the parent organization of the Empire Board for the years 2016, 2017 & 2018.. Sharon is quickly and steadfastly blazing trails to minority home ownership with her excellent leadership skills and ability to connect people to the information that they need to be successful. Sharons successful Presidency has been primarily focused on revitalizing and reinvigorating the 79 year old organization on a local level and on a concept that she has penned called H.O.P.E. (Helping Our Partners Excel), a business success & personal growth and development initiative for members and partners, alike. She has been extremely productive in her efforts over the past 3 years of her Presidency by developing and implementing new strategies, tactics and initiatives that provides her member base with new and exciting opportunities while aligning with the national goals. Some of these include growing the membership by almost 40 year over year, and launching new initiatives like the Empire REIA (Real Estate Investment Alliance). She was recently awarded President of the Year & Emerging Leader of the Year for 2016 and President of the Year for 2018 by NAREB and demonstrates her connectivity on a national level by serving as the National Membership Chair for NAREB, a role that allows her to meet and impact new members while giving them a positive introduction and by navigating them through the organization in the most effective and efficient way in order to maximize their membership. In July 2018, she was elected as the Regional Vice President for NAREBs Region VI which includes Georgia, Florida and Alabama. It is Sharons goal to take the proven model that she has created as a local Chapter President and implement the same strategies and tactics with the chapters within her Region to realize an increase in engagement, membership, sponsorship and, most importantly, more homeowners.

Trusted

Sharon is highly respected within the industry and community, being the recent recipient of the esteemed 2016, 2017 & 2018 Atlanta Business Leagues 100 Women of Influence Award & the 2017 SMDO (South Metro Development Outlook) Advocacy Award.

Real

She has been married for 20+ years and is the mother of 2 wonderful children, Nastassia & Patrick Henry, Jr. She is an active member of her church and is the founder of Jocelyns House, a non-profit organization geared toward educating teenagers on how to avoid teen pregnancy.

Sharons entire lifes journey has molded her into a complete package of compassion, experience, knowledge, expertise and influence! She values relationships and is never too busy to listen, learn and offer assistance. Expect to hear more great things about Sharon Henry in the near future!

Contact

You can follow Sharon on social media on Facebook @sharonhenry and IG @sharonhenryceo. For a consultation or for speaking engagements you may reach her at 404.934.5566 or sharon@sharonhenry.com.
EXIT REALTY QUALITY SOLUTIONS
999 Whitlock Ave., Suite 15, Marietta, GA, 30064
Contact Us - 770 672 6069
My Other Offices
Check below my other EXIT offices
EXIT REALTY QUALITY SOLUTIONS
2014 Beaver Ruin Rd NW
Norcross, GA, 30071
Mobile Business Card™
The easiest way to get my mobile business card!
Enter your number or text
Sharonhenry
to
85377
*